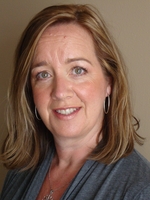 SANDRA MAHER
100% Club, Executive Club
With more than 20 years of providing top-notch client service, I am committed to providing you with the specialized real estate service you deserve.
My commitment to my clients is reflected in my "full time" accessibility, conscientious follow-up, attention to detail and perseverance in helping my clients achieve their real estate dreams.
Having a very strong background in sales, my patience to achieve a smooth transaction is my forte.
A longtime Niagara resident, my clients can count on my expertise to bring them extraordinary options and results!
As an informed buyer or seller, you'll make the best decisions for one of the most important purchases or sales of your lifetime. My website will help to keep you informed of the latest marketplace trends in your local area.
Real Estate is a sound investment now and in the future.
"Turning your real estate dreams into your new address"
If you are considering buying or selling real property, or are just interested in staying current with trends in the Niagara area, please don't hesitate to call me.
Thanks you for visiting my website please consider it as your on-line source for local real estate information, and return often for the latest news and property listings.
Regards
Sandra Maher
"Working for you and with you!"